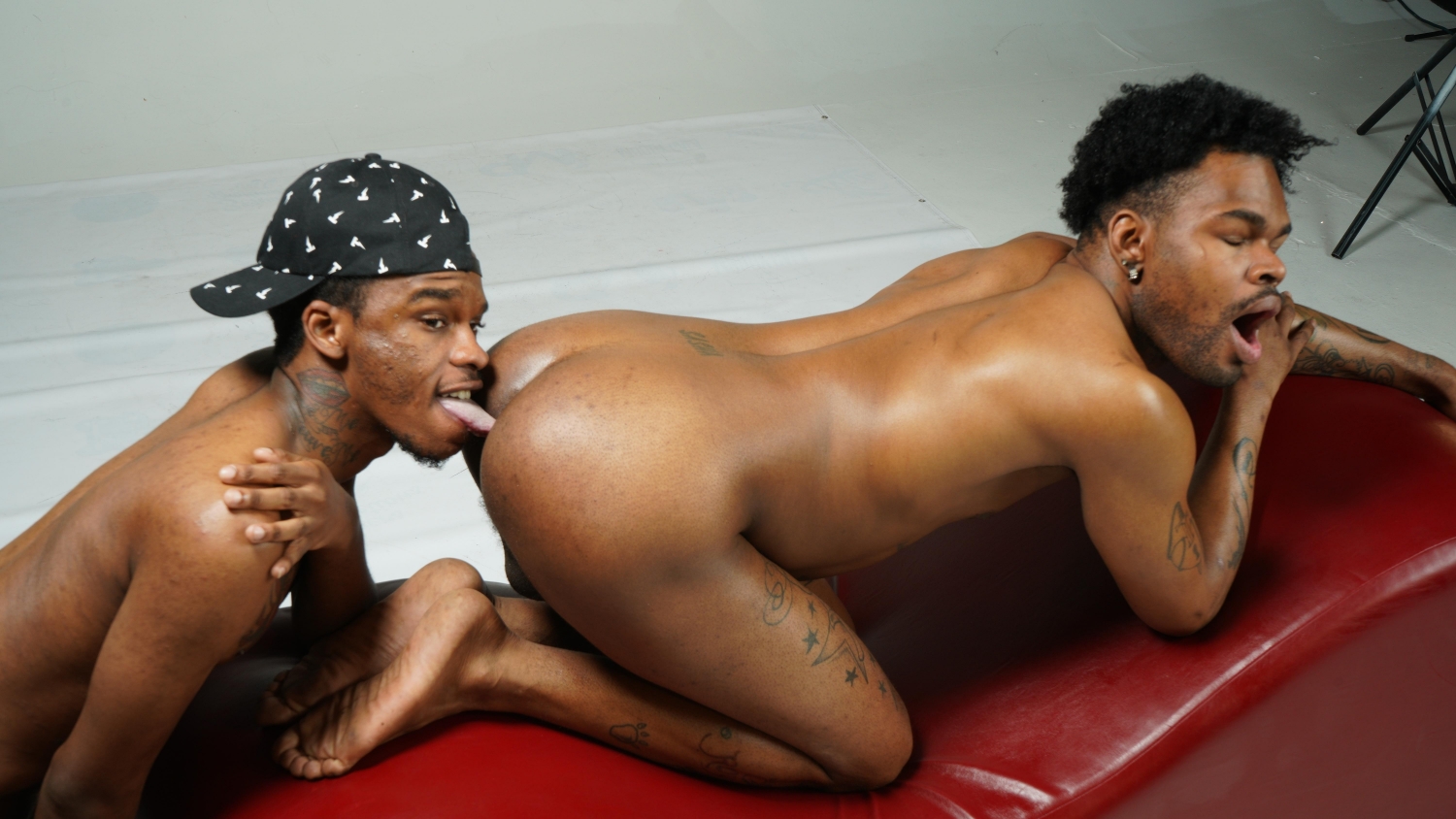 Perfection & Unlimited Creamz
Perfection's cock is exactly that: perfection. Long and thick, perfect for BBC lovers. He wastes no time whipping it out and getting it hard with long, hot strokes. But Perfection isn't looking to fly solo today. Not when his friend, Unlimited Creamz, is nearby. Creamz also has a big black cock and knows what it wants - a hot mouth wrapped around it!
Perfection is happy ...
Read more
Perfection is happy to dive right onto that girthy rod. That thing ought to be a registered weapon! It doesn't scare Perfection's mouth in any way. He starts bobbing up and down on it with a mouth-fucking that is sending shivers up Creamz' spine.
He doesn't want to pop this early though, so he tells Perfection to switch places. Now it's Creamz' turn to get the deep throat-swabbing! Perfection may not be quite as thick but his long dong is more than enough to turn Creamz on.
Creamz thinks he knows where this is going to lead, but before that can happen, Perfection wants to be sure his buddy's hole is primed and ready for the task. Creamz gets up on all fours and Perfection's talented tongue has a new target; that beautiful asshole!
Perfection dives in deep, giving it a lashing that sends Creamz to the moon! Moaning fills the air and Creamz pushes back against Perfection's face, begging him to go deeper. Perfection is happy to take that instruction, probing and prodding in rhythm. He's hitting all the sensuous spots, getting them ready for what's to come.
Perfection lines his hard rod up with the hot, wet hole. You can tell this is what Creamz has been waiting for. His outer ring opens right up and you know the inner one can't be far behind. Creamz groans out his approval and takes the long hard dicking that's about to happen. Perfection pumps for all he's worth. This is what he's been waiting for - the chance to shove his bare sausage deep inside and pump it back and forth!