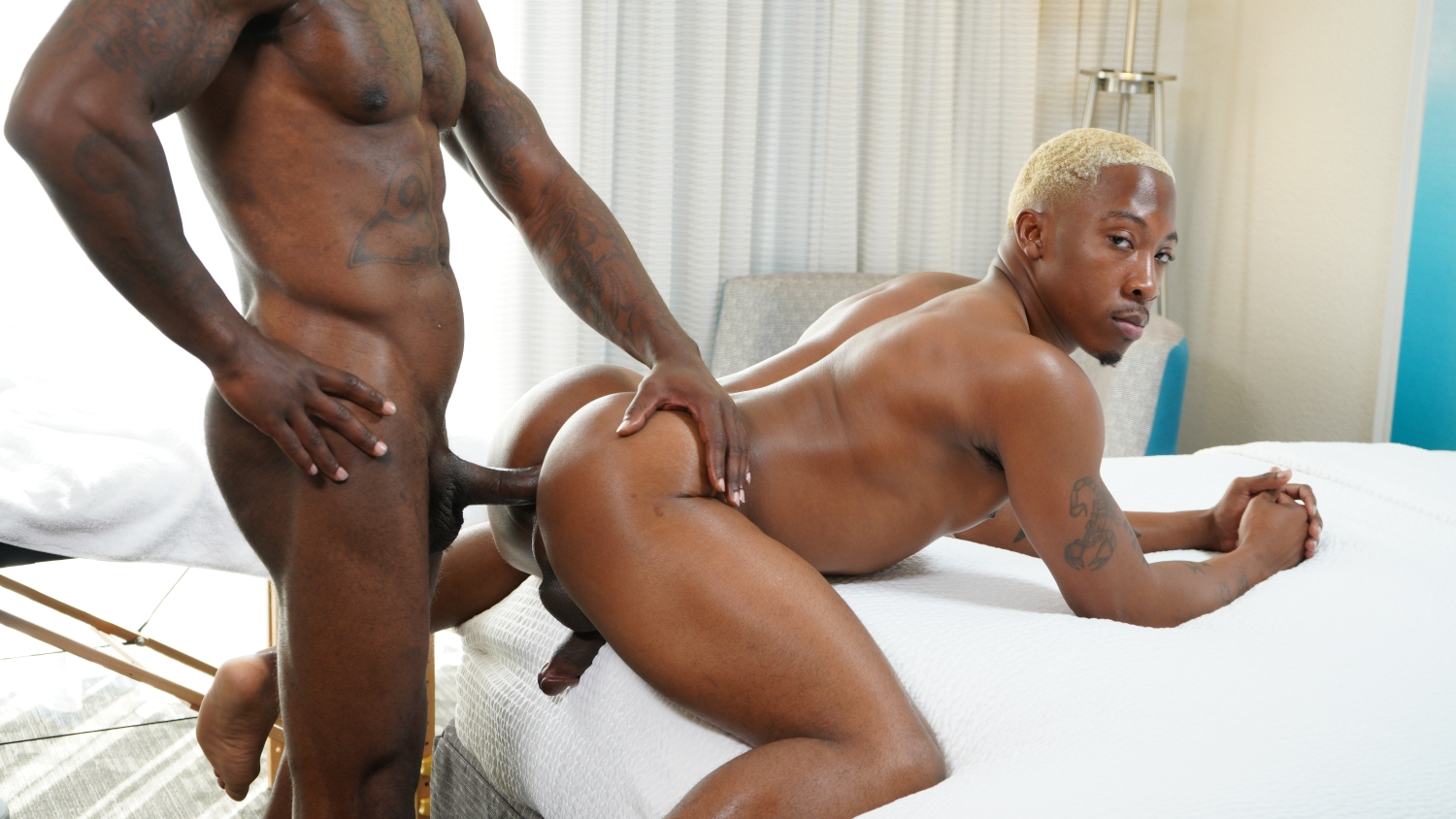 Debonair & Bobby Beast
Sexy Debonair has given massages to a lot of hot guys but he can sense that this one with Bobby Beast will be more than just an ordinary session. Bobby lies on his stomach so we can see his strong ass and rippling back.
It's when Bobby ...
Read more
It's when Bobby rolls over that Debonair knows the fun is about to begin! Bobby's rock-hard horsecock likes the rubdown and Debonair gets it even harder with a masterful suck-down.
Bobby tells him to climb up onto his Beast and the fireworks start to fly. They move over to the bed where Bobby can really show what his hard body can do with a willing bottom. Debonair's eyes roll back into his head in ecstasy; he can't wait to find out what position comes next!